1.8-2T/H Aquafeed Pellet Production Line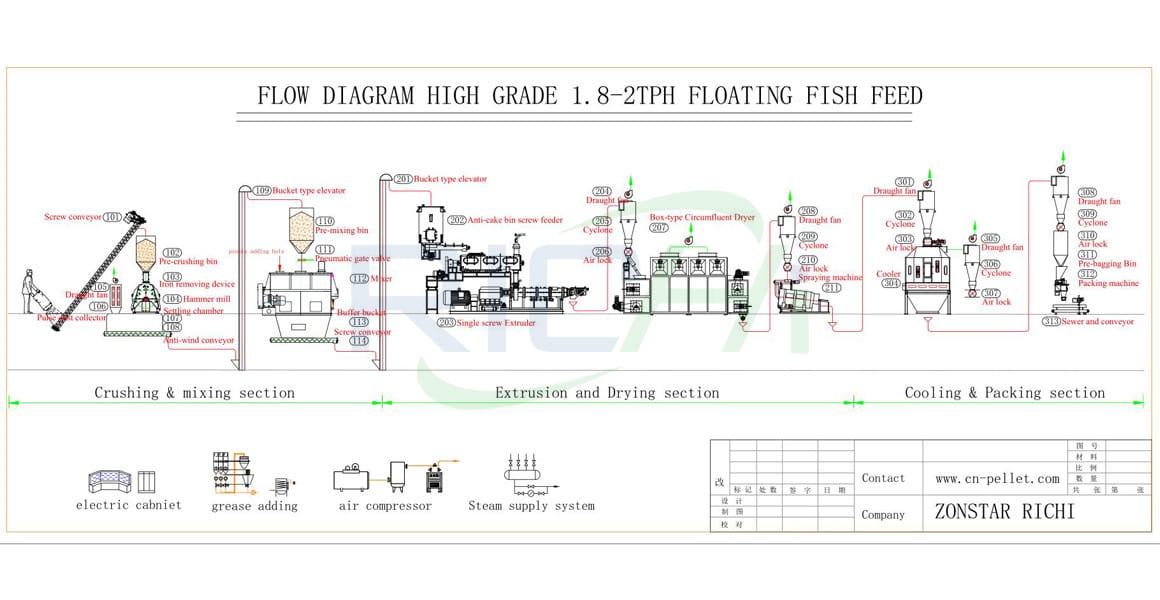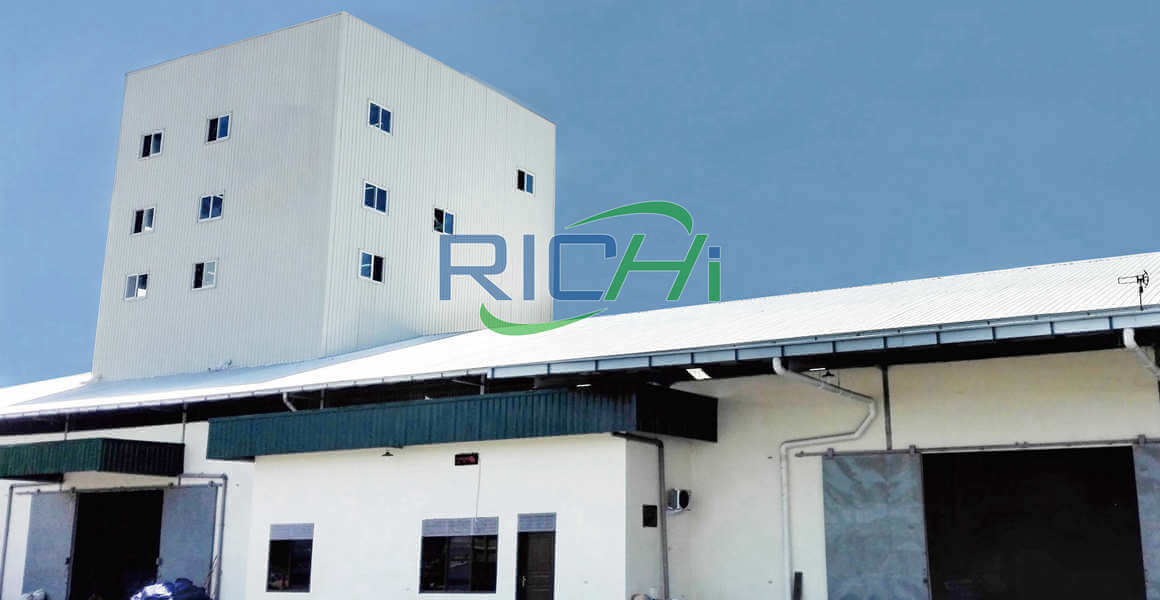 Application: 1.8-2t/h aquafeed pellet production line is mainly suitable for the production of sinking fish,floating fish,shrimp feed for grass carp, herring, carp, trout, tilapia,grass shrimp, red tail shrimp, monarch shrimp, freshwater shrimp, prawn,salmon,catfish,carb,etc.
Customer type: 1.8-2 tons per hour small aquafeed pellet production line is specially designed for the fish farm owners, small fish feed factory, fish feed macnufacturer, and the animal feed suppliers who firstly begins to enter the fish feed production industry.
Common ingredients: 1.8-2tph aquafeed pellet production line available raw materials including grain, fishmeal, bone meal, bean cake, peanut meal, rice bran,wheat bran,clam shell powder,alcohol masterbatch,soybean phosphatide, ,shrimp flour,salmon powder,feed yeast,etc.
Processing technology: The main processing flow of 1.8-2t/h aquafeed production line: raw material receiving and cleaning system, raw material superfine grinding, 1st dosing & mixing, 2nd dosing & mixing,extrusion/pelleting , liquid adding & coating,cooling, screening, packaging. This is just the general 1.8-2tph aquafeed process, according to different aquafeed types, different output configuration can be customized.
Main machine: The main equipment of a complete 1.8-2T/H aquafeed pellet processing plant includes aquafeed crusher, DSP fish feed mill,mixing machine,counter-flow feed pellet cooler, spiral conveyor,pulse dust collector, vibrating screen classifier,multi-pass convection belt dryer,spraying machine, intermittent liquid adding machine,automatic bagging system,electric control cabinet,etc.