Complete 30,000 tons per year cow sheep dung pellet plant project for organic fertilizer production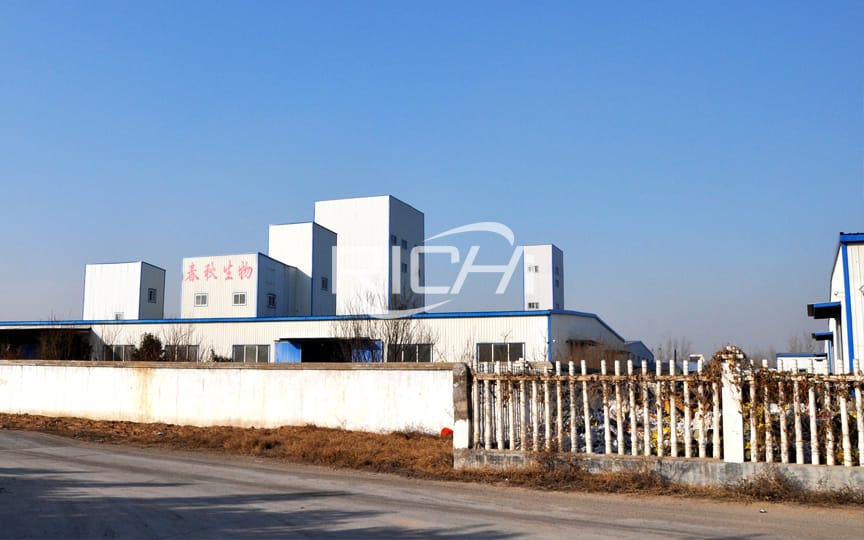 The customer's bio-organic fertilizer pellet making plant was established on May 21, 2013 with a registered capital of 4 million yuan. It is an independent legal entity enterprise integrating the development, processing and sales of bio-organic fertilizers. The company is located in Gansu Province, China, and currently has 35 employees, including 2 managers.
1.Construction content:
Newly built organic fertilizer fermentation workshop 449.14m², organic fertilizer production workshop 942.24m², organic fertilizer finished product warehouse 987m³, warehouse 81.25m², manure stacking plant 525m², integrated office 172.8m², power distribution room, maintenance room and public works, supporting organic Fertilizer fermentation equipment, screening treatment equipment, granulation and packaging equipment, excrement and finished product transportation vehicles, public auxiliary equipment, etc.
2. The 30,000 tons/year cow sheep manure bio-organic fertilizer pellet line manufacturing process
According to the characteristics of livestock cattle sheep manure, combined with the current domestic existing mature treatment technology of livestock and poultry manure, the process of fermentation with bacteria added is adopted.
The specific process is as follows:
Mix cow manure and sheep dung with a water content of less than 70% with auxiliary materials and special-function microbial fermentation agents, and then pass continuous tank fermentation (one machine with three tanks) to fully ferment and decompose livestock manure. After the fermentation, the organic waste with a water content of about 30% to 35% is screened, magnetically separated, and then pelletized to prepare round-particle organic fertilizer. Add functional bacteria to produce bio-organic fertilizer.
3.The 30,000 tons/year cow sheep dung organic fertilizer factory project investment cost
The animal cow sheep dung organic fertilizer pellet production project requires a total investment of RMB 8.8693 million. Among them: the application for special support funds for environmental protection of RMB 2,238,18, accounted for 25.19% of the total investment of the project, the enterprise self-raised RMB 6,648,750, accounting for 74.81% of the project investment. The total investment of the project is 8.8693 million yuan, of which: construction engineering investment is 4,341,550,000 yuan, accounting for 48.85% of the total investment; equipment investment is 2,238,18 million yuan, accounting for 25.19% of the total investment; other engineering construction costs are 2,307,200 yuan, accounting for 25.96% of the total investment.