MZLH350 Recycled Plastic Resin Pet Pellet Press Machine Project For Korean Market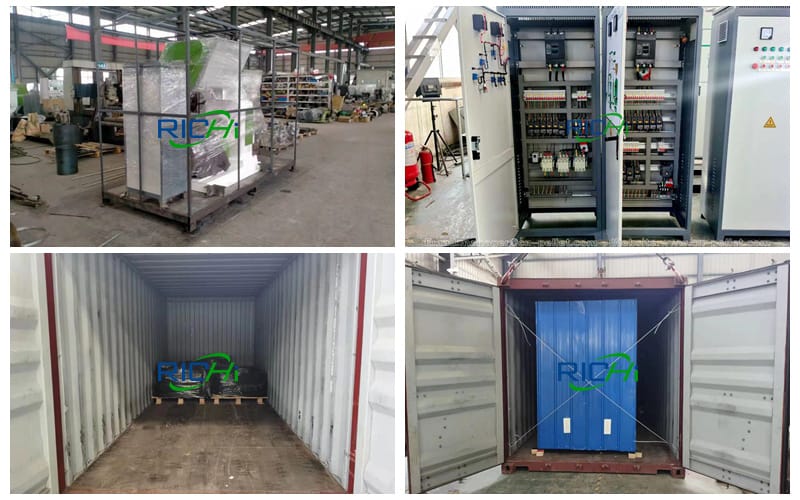 Our horizontal ring die series biomass wood pellet maker machine is very powerful. In addition to suppressing the factory's agricultural and forestry waste pellets, it can also process various special materials pellets such as organic fertilizer pellets, cat litter pellets, and waste tire pellets. In this pelleting plant project, the raw material of the pellets is more special, which is recycled PET material, can also called polypropylene pellets, recycled plastic pellets, plastic resin pellets, thermoplastic pellets.
Our customer in this PET recycled plastic granules production project currently manufacture and supply recycled recycled pet resin pellets to meet the needs of the customer in a recycled solid polyester staple fiber fields in Korea and abroad. He is hoping to develop a good partnership with his proudly recycled pet plastic pellets, also hoping that his polypropylene pellets will advance into a wider market.
The customers of this recycled pet pellet project are very confident in their recycled pet pellet processing technology, so they are also very cautious when choosing the most core equipment in their process ——the PET resin pellets making machine. After comparing the products of multiple wood pellet making machine manufacturers, the customer finally buys a Model MZLH350 ring die wood pellet press for recycled pet resin pellets from Richi Machinery.
1. RICHI CE High Quality PET Pellet Making Machine Parameter For Korea Customer:
Model: MZLH 350
Capacity: 500-700KG/H
Anti-Caking Feeder Power: 1.5KW
Force Feeder Power: 0.55KW
PET Pellet Maker Machine Power: 55KW
Size of PET Pelletizer Machine: 2500*1100*1600 MM
2. Customer's PET Pellets Product Specification:
Usage: Polyester staple fiber
Size: 6mm
IV: 3.7~4.5
Color: Black
Quantity: Min 20MT
PET Pellets Price: USD $480~$530
Package: 1000kg Ton bags / Customized
3. What is PET material?
PET (polymorph thermoplastic) is a polyester resin, collectively referred to as thermoplastic polyester with PBT. The molecular structure of PET plastic is highly symmetrical and has a certain crystal orientation ability, so it has high film-forming properties and properties. PET plastic has good optical properties and weather resistance, and amorphous PET plastic has good optical transparency. In addition, PET plastic has excellent wear resistance, friction, dimensional stability and electrical insulation. PET bottles have strong strength, good transparency, non-toxic, anti-permeability, light weight, high production efficiency, etc. Therefore, they are widely used and are the most commonly used plastics in beverage and hard food packaging. About 27 million tons of PET are used globally, most of which are used to make bottles.
Globally, only 50% of beverage bottles will be recycled, and only 7% of the recycled bottles are reused. Bottles that have not been recycled are landfilled, incinerated, and flowed into the ocean, causing irreversible effects on the environment.
PET (polymorph thermoplastic) is a 100% environmentally friendly material that can be recycled and reused. Its physical recycling method is relatively simple, mainly cleaning, drying and pelletizing the waste PET plastic bottles. Common processes are: Cut the recycled plastic PET waste into pieces, separate HDPE, aluminum, paper and adhesive from PET, and then wash, dry and pelletize the PET fragments.